Changing Lives on the Treasure Coast
and Worldwide via Zoom
Changing Lives on the Treasure Coast
and Worldwide via Zoom
HYPNOSIS FOR LASTING CHANGE
Imagine a world where your deepest barriers melt away, giving rise to your most authentic self. Whether it's habits that chain you, fears that paralyze, or stresses that cloud your day—hypnosis holds the key to transformation. Dive into a journey crafted just for you, where the power of your mind becomes your greatest ally. Your path to lasting change begins here. Are you ready to unlock a life unburdened?
WHY HYPNOSIS MAY BE THE ANSWER FOR YOU
You're not just seeking a fleeting fix; you are ready to turn your back on the old habits and fears and self-sabotage. You are ready to step up your game and be even better. Here are a few of the results you can anticipate from using hypnosis.
HERE'S A GLIMPSE AT WHAT HAPPENS DURING HYPNOSIS
Your voyage into the realm of hypnosis promises discovery, transformation, and empowerment. Are you ready?
WHAT PEOPLE ARE SAYING ABOUT HYPNOSIS WITH STEPHANIE
Stephanie is great to work with! My "go to" for a easy fix, to work on my subconscious making changes like just drinking more water for a healthier lifestyle... the slight bounce in my step & complexion was a bonus!
Stephanie is the best at what she does. She's been doing this for years & it shows. She's helped me work through things I've been ruminating about for over 20 years and I've noticed huge shifts for the better how I show up in life. I highly recommend her for hypnosis. She's someone who is very trained in hypnosis and an expert in her field. She has a true passion for helping people.
Stephanie is amazing to work with! Quit pushing around your shopping cart and get rid of the baggage once and for all. Life is IN the journey so invest in yourself and work on becoming the best you for your best life. There is no dress rehearsal! She truly is a beautiful and compassionate person and wonderful to work with!! Just give her a call!
I had an AMAZING experience with Stephanie in a group hypnosis at my meditation center. I quickly transcended deeply and went into another world and dimension. I was at such ease and peace and had a very relaxing and transformative experience. I didn't want it to end. I look forward to doing it again. My members have had great experiences with her as well. Thank you Stephanie. You are truly gifted.
Stephanie is just AWESOME! She really does a good job at making you feel relaxed and comfortable, and she really gets to the root of your issue. I would recommend her to anyone.
When you are ready, hypnosis can work with your subconscious mind to accomplish anything. Below are the kinds of programs I offer. If you don't see what you're looking for, that's okay, go ahead and book a 15-minute strategy session.  We can work together to determine the best strategy for accomplishing the goals you've set for yourself.
FREQUENTLY ASKED QUESTIONS
Using hypnosis to treat a variety of conditions or to change certain behaviors, often raises questions and concerns among those considering this form of therapy. Some of the most frequently asked questions and concerns about hypnotherapy include the following: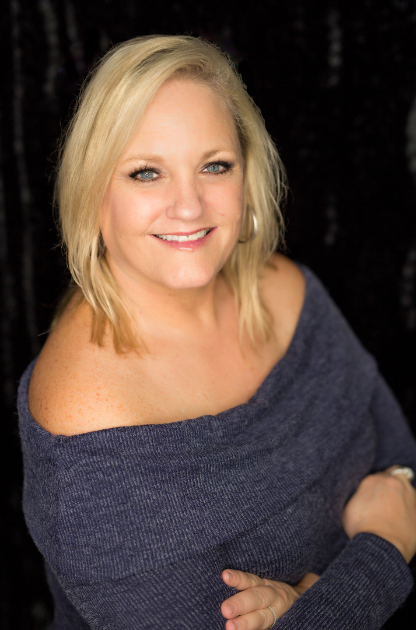 Certified Clinical Hypnotist
I believe that the mind is a powerful thing and that exploring the potential of your mind to love and forgive is one of the most powerful gifts you can give yourself. Achieving your goals and enjoying life can be challenging at times. That's when hypnosis can change your journey and overcome the challenges.  By learning powerful tools and techniques to implement at the speed of thought and make the necessary changes you want in your life. Book Your Strategy Call and let's start succeeding!
Click here to learn more about Stephanie